board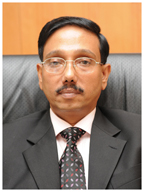 Raju Menon:
Raju Menon was born in 1962 in a middle class family at Kodungallur, Thrissur and brought up at Cheekilode, Atholy, Nanminda village in Kozhikode, Kerala. His compassionate nature can be traced to the values instilled right from his childhood by his mother, an Auxiliary Nurse Midwife and his teachers. He completed his schooling at Kolathoor Government High School, Calicut. After completing his Post...
Guiding Principles
Focus in social rehabilitation of people with special needs.
Recognize and reward talent from economically weaker sections.
Bring quality change in lives of women.
Not just fund initiatives but monitor progress.
Concentrate in limited areas and demonstrate success, rather than spreading across many areas.
Doing business is easy since customer requirements are known and results visible, to help people in need is complex, since each requirement is unique and results difficult to measure.
- Raju Menon